How to choose a wallpaper in the nursery for boys?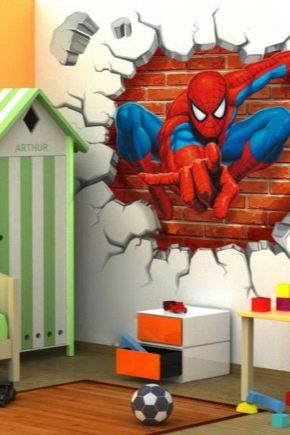 Color palette and drawing
Types of materials
We take into account the age of the child
Tips for choosing
Many children, and especially teenagers, are addicted to nautical themes. You can please them with photo murals with sailing ships, with views of tropical islands, with ocean sunsets and reproductions of famous marine painters.
Many children to the space theme. It will be reasonable to use similar plots in the design of their rooms. Game tables are usually converted to ship control panels. And the bedroom or the immediate surroundings of the crib turn into a kind of capsule. A more versatile solution - the starry sky.
Successful options in the interior
The authors of this room clearly sought to embody the spirit of the popular movie "Cars". Reflects a variety of moments and scenes of the picture. Cars traveling towards each other are shown; a light range of approximately the same color is used. The difference is only in texture. This wallpaper is like children.