Sandblast pattern on the mirror: application and care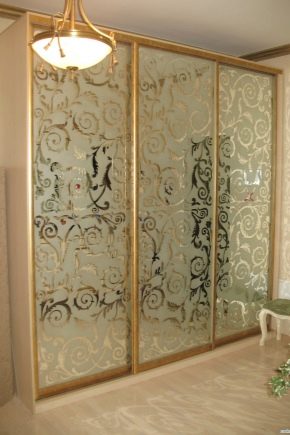 Special features
Sandblast decoration of the mirror area is an amazing opportunity to make any interior stylish, unique and at the same time practical.
Images do not grow dull, not showered, have moisture resistance, can be placed in any area of ​​your apartment.
Species
Popular Images
Note that once sandblasting is not afraid of moisture and ultraviolet radiation, it is safe to place it in high-risk areas.
How to apply?
For the industrial method of sandblasting, special equipment is needed, which, of course, is not available to the average man. But there is always a way to create a similar masterpiece at home.
The decor, created with your own hands, will be original in any setting, so do not deny yourself such a pleasant opportunity for self-realization and decoration of your home space.
How to care?
Interesting samples