Choose and install fittings for glass doors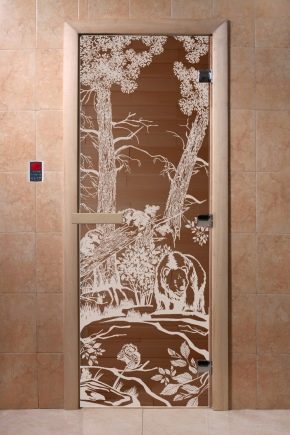 Kinds
Design
Accessories of poor quality can disfigure any design idea. Elements, of course, must look perfect, but, in addition, they must meet the exact requirements of the consumer. With its small overall parameters, the elements must withhold a large load with a margin.
Tips for choosing
Of course, the customer in any case takes part in the selection of fittings, but if he did it himself, then the probability of buying the wrong product would increase significantly.
Lock selection
For bathrooms and toilets, a latch-type locking mechanism can be used. For sliding glass doors, special locks are practiced.
Handle selection
If you buy a door for a bathroom, the handle of wood must be abandoned in favor of the handle of metal.
Choice of loops
No need to skimp on hinges, it is better to buy a more expensive product from a reputable manufacturer than to acquire a suspicious product, and thus jeopardize the health of your loved ones, as well as the safety of the entire door structure.
Choice of the door closer
Stopper selection
Installation Guide
Installation of loops without drilling
Installation of hinges with drilling
Important! The marking must be made not only on the door leaf, but also on the box. After drilling the holes are set and fixed loops, then they are adjusted.
Installation of accessories on sliding (compartment or sliding) doors
Installation of locks, handles and additional parts
Not only convenient operation of a glass door, but also ease of installation of accessories depends on a competent choice of component parts. This makes it possible to prevent damage to the glass sheet and frequent repairs.