Floor stopper for the door: what is needed and which one to choose?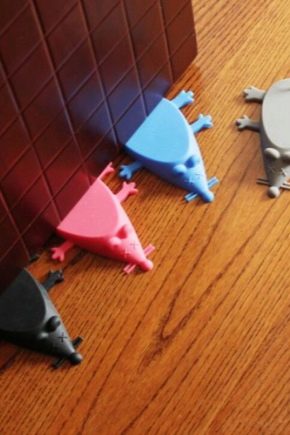 Why do I need a stopper?
All these problems are solved through the purchase and installation of a stopper for the door: entrance or interior. The wall and the surface of the furniture are well protected when opening doors. Blow takes on the stopper, which limits the angle of opening doors. It is made of durable material, which is designed for high loads.
Species
Door stopper is available in a large assortment. You can not go for its purchase without preparation. First, you need to carefully examine each variety and choose for yourself some of the most acceptable options. In this case, the choice will not be difficult.
Floor structures can be stationary and mobile.Some models hold the door, while others are able to control the degree of its opening. Magnetic locking elements are widespread. Such stoppers due to their miniature and compactness often become a cause of a kick on them. Therefore, their installation is acceptable in places hidden from the eyes and feet.
Which to choose?
Examples of design options