Brick drill bit: how to choose and use?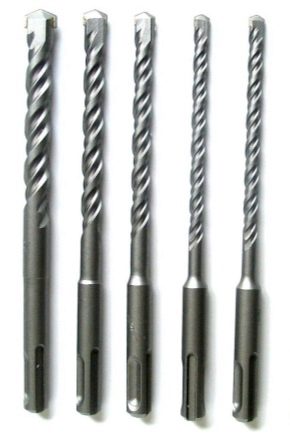 Inventory preparation
Before buying a drill, you should make sure that such a drill has a self-tightening chuck and the function of backward scrolling of the drill. Such a chuck will automatically clamp the drill bit, without the need for a clamping key, which is most often attached with a drill.
Preparing to drill a brick wall
To correctly drill any brick wall, the first step is marked on the wall. For marking, a tool such as a punch is used, which is a steel pointed rod.Center punch hollow a small hole in the wall, giving the opportunity to fix the drill in a flat position.
The process of drilling a brick wall
In order to successfully drill a hole in the wall covered with burned-out brick, you need to set the drill at a low speed and turn on the drummer function. It is necessary to press the tool harder, but controlling the heating of the drill, not allowing it to overheat. A hot drill quickly wears cutting edges, so it's best to apply a diamond coating here, which will allow you to better engage the surface, saving time and your own time.
After drilling, using the shovel for the punch you need to knock out extra pieces of brick. The operation is carried out only in the beat mode, the drill on the brick is not needed here. When it is possible to hollow out an unnecessary brick, having walked the tool several times, then only it will be possible to make a wide hole in the wall.
Choosing the right screws for drilling
If you need to strengthen the structure in a facade house, then you can use high-quality MBR-X facade dowels that go along with the screw. Such fasteners can be screwed into a brick wall, and they are suitable for both corpulent and hollow bricks.
In conclusion, we note that it is easy to drill a brick wall. The main thing is to adhere to the mentioned recommendations and to choose the right inventory for the job.