Decorative well in landscape design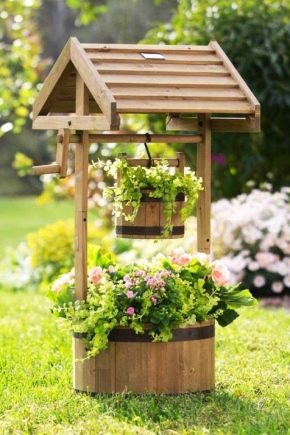 A noticeable element in landscape design can be a decorative well.
Special features
How to do?
If a square well is being built, the base will be held on four pillars, and two pillars will be needed to secure the roof.
After the cement dries, it can be painted in any color, and to protect the top with a special primer or varnish.
Projects
Tips
Decoration on the site can be a composition of several miniature wells, flower beds or a different size.
Beautiful examples