Track in the country with their own hands from scrap materials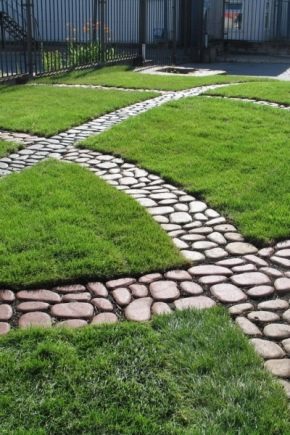 What to consider when laying?
Along the paths already equip tracks.
The protruding track from the ground will not allow doing this, and the grass will have to be cut with a special hand tool separately, this is not always convenient.
Popular materials
Concrete
Pebbles
Such garden paths from the improvised material are durable, well insulated from moisture, not destroyed by frost, are a bright accent in the design of the villa.
Plastic bottles
Brick
If there is a whole brick, it is laid out like a type-setting parquet.
Tree
Wood of any wood can be used, but it requires treatment with agents to protect it from moisture.
Car tires
Other means
Border of flowers will decorate the canvas, made of any other material.
Ideas for inspiration