Swing benches: types and manufacturing process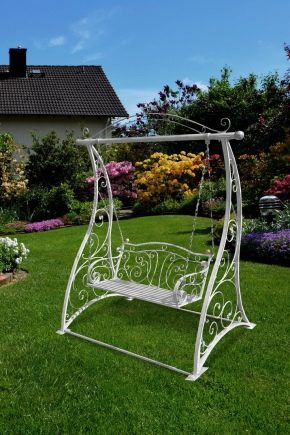 Where better to install?
The swing, located in the arch, overgrown with wild grapes or roses, looks great.
How to make?
Frame benches
Sheathing
Armrests
Processing and coloring
The final assembly of the structure should be carried out after the complete drying of the varnish, a scrupulous check of all the bolts and fasteners.
Installation
Types of frames
Mounting methods
Properly placed suspensions along with the bench is attached to the crossbar.
Classic way
Loose mount
Capital mount
Mounting suspension from timber
How to run out of pallets?