Review of Russian, European and non-standard bedding sizes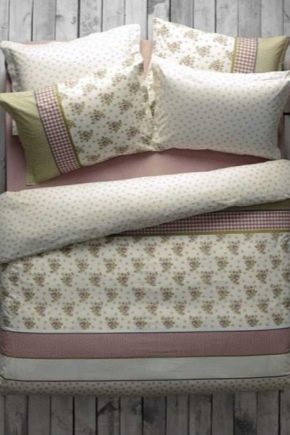 Russian standard kits for adults
On a single bed often put a bed and a half bedding sets. Larger ones are not comfortable enough. The "royal" branch of the European standard includes duvet covers and sheets of 220x240 cm. At the same time, such sets include 1 pillowcase 70x70 and 2 pillowcases 50x50 cm.For adolescents, duvet covers should be 145x215 and sheets should be 150x215 cm.
Foreign Requirements
Two-bedroom standard sets of European format can include duvet covers from 180x215 to 200x200 cm. For sheets, the variations are 220x220 and 220x240. Pillowcases - the same two dimensions as in the previous example.
Parameters of products for children
How to choose the perfect set?
The last thing to choose pillowcases. In Russia, they always have a size of 70x70, and the format of 50x70 cm is used only as auxiliary parts. In the textile industry of China, the situation is about the same.
The fact that abroad is designated as "king size", can be interpreted as a "three-bedroom" underwear. It should be chosen for beds of the appropriate size. The size of the sheets and pillowcases is matched to the size of the blanket.
Non-standard options
The most accurate estimate can be given not by formal size groups, but by dimensions measured in centimeters. The fact is that the policies of individual manufacturers may differ. Sometimes, what is formally labeled as "European standard" (and vice versa) falls into the "Euromax" category.