How to make a beautiful flower garden on a private plot of land?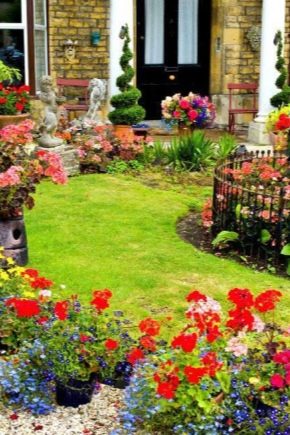 What it is?
The main task is to arrange a flower bed with a constant decorative effect throughout the vegetative season.
Special features
May be in the form of a rectangle, circle or narrow strip along the track.
In the garden, flower beds look better and have no regular structure. Garden floristic compositions are designed to decorate the landscape of the area, here it is worth using relief or stones for flower beds.
The irrigation regime and the composition of the soil on one bed try to withstand the same, the plants are selected with the same requirements for these conditions. Drought-resistant cereals will lose their decorative effect next to moisture-loving hosts.
Types and forms
Flower bed
Parterre
Rabatka
Modular
Mixborder
English
Rockery
Alpine Hill
Tapeworm
Plants
Among them are popular portulaca, marigolds, petunia, lobelia, calceolaria, iberis, mallow, nasturtium, and others. However, to lengthen the flowering season, they are all grown through seedlings, which creates additional trouble for the gardener.
More and more cereals come into fashion.They create a beautiful picture, covered with fluffy spikes of various colors: gray, yellow, burgundy and green gamma.
To enhance the decorative effect, you can plant potted flowers of tropical origin. Being by nature perennials, they are used as letniki because of the brightness of colors and a long flowering period. These are begonias and streptokarpus.
Planning
Landing
For such a flower bed is best to arrange a mixborder, rock arion or alpine slide. Very impressive is the composition of some conifers of different species.
Useful tips
Beautiful examples and options