Brickwork: methods, sizes and principles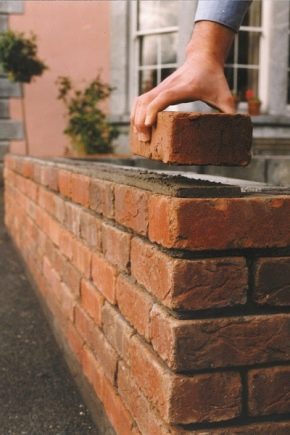 Types and dimensions of bricks
Special features
Accepted notation
For the sake of the convenience of builders, the width of the masonry is measured in halves of bricks - it will simply be inconvenient to divide the blocks into smaller parts.
Thickness and height
Physical qualities
The properties of the solution also have a certain effect on strength. The higher the mark, the better the mass seizes and resists compression, but it is better to pay attention not even to the mark, but to the plasticity of the composition. Only thanks to the last indicator, the solution is evenly distributed along the seam, and this will reduce the unevenness of the load on certain parts of the masonry.
Necessary tools and solution
Sewing systems and types
Rules and Layout Options
Common mistakes
Building tips