Bastard brick: what is the type, size and how does it differ from single?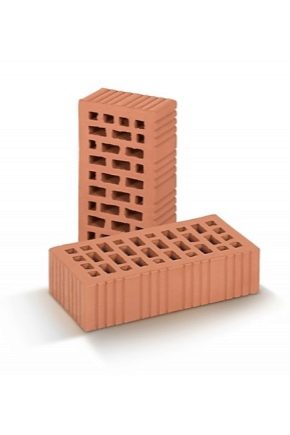 What is and what is needed?
Bastard brick has found wide application in the construction of multi-storey buildings, cottages, as well as in the construction of outbuildings and fences.Often, the material is used for cladding facades, but for the installation of foundations and plinths it is not recommended to take, here it is better to give preference to other options.
Classification
By properties and functionality
Important: in residential buildings, silicate blocks are often purchased for the installation of chimneys and stoves due to their low cost. This is a common mistake, such a material has a low heat resistance, so under the influence of high temperatures, the masonry begins to collapse rather quickly.
By design
By the way, colored bricks are not as strong as simple glossy bricks. To be more precise, it is not enough to just cover, which gives them a characteristic color, as a result, lining with time loses its decorative effect and aesthetics. All this led to a low demand for colored blocks.
The size of a half brick - how many centimeters?
The presence of such chambers allows to reduce the consumption of raw materials for the manufacture of building blocks, which means that the time spent on construction and the final cost per square meter of a construction object are reduced.Low weight creates a reduced load on the support structure. So, the weight of a one-and-a-half ceramic brick with voids is about 3-3.3 kg, and the mass of full-bodied - 4-4.3 kg. The difference in facing products is also obvious - 5 kg in full-bodied versus 3.9 kg in bricks with voids.
What is the difference from the single "lorry"?
The half-brown brick is considered ideal option for favorable building which is conducted in a short time. The height of the lump is only 23 mm higher than the corresponding size of the single one, but even this difference allows all the laying work to be done 30% faster.