Choosing a wall mirror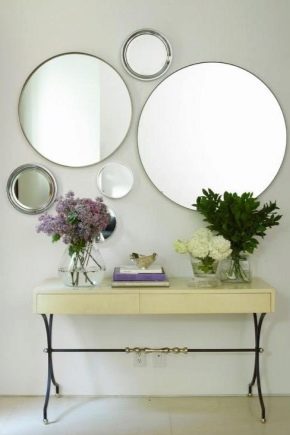 Features and benefits
Proper arrangement of mirrors and properly selected lighting can visually expand and significantly transform the room.
Kinds
Materials
The cost of such models is significantly higher than that of aluminum counterparts.
Dimensions
The form
Style and design
On the working surface of such models are often applied drawing, so that the mirror looks elegant and resembles a panel.
For a gentle Provence, you should choose a mirror in a wooden relief frame of rich white color; for futurism, a wrought-iron frame that will look especially good in combination with an openwork forged headboard will be a good solution.
How to choose?
A mirror in the shape of an animal or a fairytale hero will be suitable for a children's room, but it should not be very large so as not to cause the child to feel anxious and distract from games.
Care Tips
Models that do not have high moisture-resistant properties should be protected from excessive moisture.
Beautiful examples and options